Online Therapy: What Every Patient Should Know about It?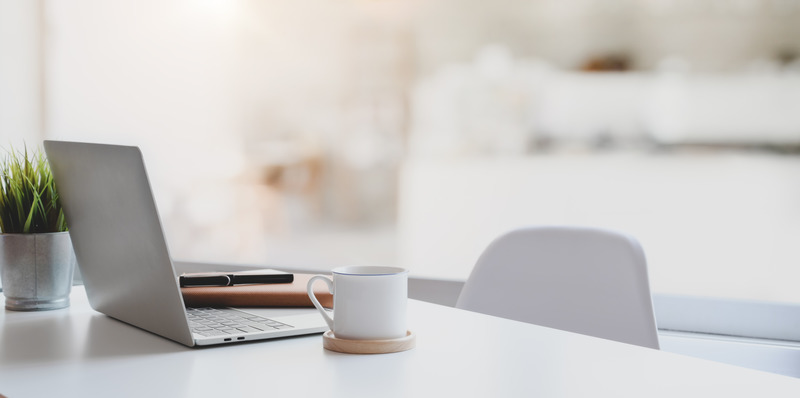 Today, in the era of the Internet, most of us spend a significant part of our day online. In the first place, the Web is a number-one source of entertainment and educational content. However, it is also a versatile tool that makes everyday routine easier. On the Internet, you can find services for all intents and purposes: from shopping to food delivery and even healthcare consultations. The use of the Internet makes our lives easier, not to mention that, in times of the pandemic, it is just unsafe to contact other people in person. In this article, you will find the basic information about online therapy and learn how to take the most advantage out of it.
What Is Online Therapy?
This term can refer to any health consultations via chats, emails, or messengers. However, in most cases, both patients and doctors give preference to communication in the format of video calls as that allows seeing each other and perceiving non-verbal signals.
Advantages of Online Health Consultations
Time economy. No sense in wasting time on a trip to a clinic, when you can start a virtual consultation just by turning on your PC or logging into the specialized app on your smartphone.
No schedule limits. Sure, there is a certain risk that you will fail to agree upon time issues with the doctor chosen. But, in such a situation, you can just switch to another specialist. On the Internet, there are dozens of reliable sources that provide health consultations 24/7.
In most cases, online sessions are significantly cheaper than in-person ones. So, if you do not have insurance or have a high deductible plan, switching to Internet consultations is a good way to cut healthcare costs. However, in case your insurance implies small co-pays only, it may turn out that in-person therapy will be cheaper for you.
Availability in any place where there is access to the Internet. The use of online therapy does not require much extra equipment ― you will need only a PC and a webcam, a tablet, or just your smartphone (but, in the latest case, you risk facing certain inconveniences related to a small screen size). It is a perfect solution for those who live in rural areas where there is no easy and quick access to in-person healthcare services or for those who spend much time working in the office or at home. In addition, it is a universal way out for patients who are out of the city for a business trip or vacation. And, surely, it is the best solution for patients experiencing certain mobility difficulties due to health problems.
The atmosphere at an average clinic may seem a bit sulky or depressing. Besides, for many patients, it is hard to preserve eye-to-eye contact with a doctor when discussing certain intimate or embarrassing issues. On the other hand, when talking to a doctor from their homes, patients usually feel more relaxed and even kind of safer.
Risks Related to Virtual Healthcare Services
No insurance coverage. You had better make exact calculations before switching to virtual healthcare.
Safe software choice. No doubt, according to the law, all the data about your health must be treated as confidential regardless of the format of a consultation. Still, you should keep in mind that most apps for video conferences cannot provide the proper protection for your health information. For example, Zoom Healthcare, VSee, and Doxy.me are HIPAA-compliant and you can use them for staying in touch with your doctor without any risks. At the same time, the standard version of Zoom, Skype, FaceTime, and most other similar platforms are not adjusted for online therapy needs.
Some patients, especially older ones, are not so accustomed to communication over the Internet. So, they will probably need more time to understand and evaluate all the benefits of such virtual healthcare.
Technical issues. Regardless of your and your doctor's Internet providers and connection speeds, there is always a risk of bugs, connection failures, or even blackouts. Besides, the effectiveness of virtual communication depends greatly on the choice of headphones and web cameras.
Difficulties with interpreting body language. To get a clear idea of what your interlocutor means, you need to take into account both verbal and non-verbal signals. And you may face serious problems with the latest mentioned aspect if the quality of the video is not so good or if your doctor sits too close to his camera during sessions.
Privacy issues. On the one hand, one can hardly find a more private and protected place than one's own home. Indeed, if you live alone, you can count on 100% confidentiality. But, in case you live with your family, it may be quite challenging to explain why you want them to stay away from your room during your conversations with a doctor.
Tips on How to Use Online Therapy Effectively
Find YOUR doctor. No doubt, the first step is to make sure that the specialist chosen has all the certificates needed and is licensed in your state. But neither excellent education nor deep expertise can guarantee the productivity of your collaboration. You should also pay attention to the computer skills and manner of communication of the doctor chosen. Make sure that you feel comfortable while talking to him and that there are no factors distracting you. The best variant is to start with a free-of-charge introductory consultation if the doctor or platform selected offers such services.
Get prepared. As you are going to invest both money and time in such consultations, you had better prepare properly: get online when scheduled, check and adjust video and audio signals beforehand, write down all the questions you want to ask.
Note down the crucial things the specialist tells you. That is OK. More to the point, your doctor will appreciate that. That is also a good way to show him that you are ready to take all the steps needed to overcome your health problems and that you value his opinion and efforts.
Do not haste to switch to another doctor because of small misunderstandings or inconveniences. Be sure to openly tell the specialist about problems with connection, lighting, or other technical aspects. Also, it will be OK to ask him to explain the terms you do not understand or to repeat some instructions you failed to memorize. However, you should stay polite in any situation.
In sum, online therapy is an easy and quick solution for patients, who do not have the opportunity to visit their doctors in person due to distance, mobility problems, or hectic work schedules, as well as for those, who just want to avoid unnecessary trips.