Brain Drugs to Disappear In Big Pharma Companies?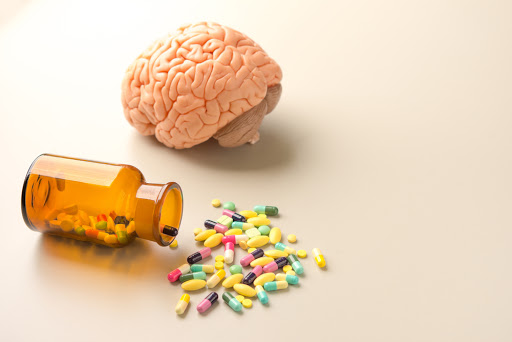 Most of the pharma big fishes stopped investing in neuroscience. However, experts forecast that once the demand is back regarding much profit, they will change their minds.
Today, many pharmaceutical companies tend to delete neuroscience from their areas of interest. They perfectly manage to create innovations and products for heart, lungs but the brain seems too stubborn to master. Even though antidepressants and antipsychotics helped to build a multi-million business once upon a time, companies are no more eager to throw money down the drain to produce a large scale of brain drugs. Pfizer, AstraZeneca, GSK are one of them. While Lilly and Sanofi just reduced the number of funds and investments dedicated to this area of production. And, the reason is obvious, they want to spend more money on the studies that will yield the fruits more.
Neuroscience has not lost much yet because billions are still coming both for studies and clinical trials from the private sector. The latter parties believe that this field should be invested and paid attention to the most due to the potential threat or outbreaks of epilepsy, mood disorders, and even genetic diseases of the central nervous system. People are no more stable in terms of stress and depression, so it is a high chance, pharma can win by preparing some magic pills or placebos for commercialization in the near future.
Some also believe that exactly 2020 will become a defining moment in neuroscience, and hesitate a real abandonment of pharma companies from this competition. The problem is that one manufacturer should create something huge that is worth and brings much money. And, only after its competitors will find a desire to come back to the competition. So, it is a normal occurrence within businesses and industries. Who will be the first? It is another matter.
For instance, Pfizer has had many reasons for abandoning the research of brain drugs. It had issues related to the treatment of Alzheimer's disease that did not show much progress in manufacturing new products that partners invested money in. As a result, Pfizer concentrated on other areas that always promise tremendous opportunities. A priority of the major pharma representatives is still cancer, and the ways to affect it by simultaneously earning money.
The executives of private biotech companies say that big pharma will come back soon because they won't find anything more life-changing as neuroscience. The same story was when immuno-oncology was a hard nut to crack but now dozens of bestsellers ended up being distributed actively on the market.
As of now, Alzheimer's disease proved to be too stubborn for any drug or surgical interventions. Nevertheless, other neurological studies showed progress, especially in spinal muscular atrophy.
Thus, to crown it all, brain drugs are not receding into the background in Big Pharma but their clinical trials are hibernating until better days. One day companies will again see potential in money and start occupying the market with their innovations.